If you read my last post about the black bear hunt in Northern Alberta, you know what a great trip it was, and our group harvested 7 bears.  Bow hunting doesn't get any better or more exciting than that… and we have the photos and videos to prove it.
We are pleased to announce a new feature to this website and I'm betting it is something you will want to see. Photos, lots of photos featuring trophies from our best bow hunting trips.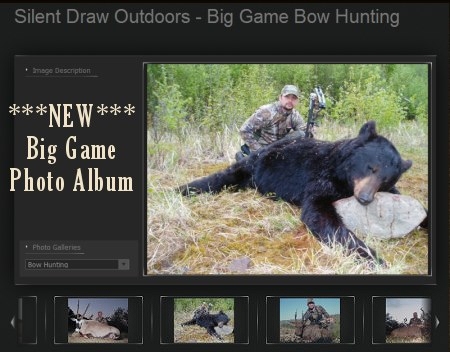 As you probably know, we're adding new videos to our bow hunting video gallery on our website as quickly as we can get them edited. Between the videos and our new photo album, Silent Draw Outdoors is now offering some of the best bow hunting media online.
We hope you enjoy this new feature and be sure to leave us a comment and tell us what you would like to see in the future.